Should I Start a YouTube Channel in 2023?
Should I start a YouTube channel in 2023? It is a question that many entrepreneurs and creative professionals are asking as the world continues to embrace video as an effective communication tool.
The quick answer is YES! With the surge of video content on the web and the verticle video craze, now may be the perfect time to consider starting a YouTube channel and building your own YouTube success.
It's no secret that YouTube remains one of the most popular media platforms for creators and with the popularity of YouTube Shorts, you can reach even more people.
If you're seriously thinking about launching your own channel on YouTube and becoming part of the online content creator community, there are important considerations to make before you dive in.
Should I Start a YouTube Channel in 2023?
What is a YouTube Channel and What Does it Entail?
A YouTube channel is a place where creators can upload videos, from educational presentations, and video tutorials to full-length films, and viewers can come to watch and interact with the content. Some YouTubers are successful in simply making content in the YouTube niche.
A YouTube Video is also a great place for businesses to promote their products and services.
To successfully create YouTube channels in 2023, you need to have an understanding of how YouTube works and be willing to do what successful YouTube creators do like put in the time to get better.
The Benefits of Having a YouTube Channel
1. Reach a Wider Audience
One of the primary benefits of having a YouTube channel is that you can reach a much wider audience than you would if you were just relying on traditional forms of marketing.
With over 2 billion monthly active users, YouTube is one of the most popular websites in the world. This means that there is a good chance that your target audience is already using the platform.
2. Increase Your Brand Awareness
Another benefit of having a YouTube channel is that it can help to increase your brand awareness. When people watch your videos, they will start to become familiar with your brand and what you have to offer.
This can help to increase sales and leads as people will be more likely to purchase from a brand that they are familiar with.
3. Generate More Traffic to Your Website
In addition to increasing brand awareness, having a YouTube channel can also help to generate more traffic to your website.
This is because you can include links to your website in your video descriptions, which will encourage viewers to click through to your site. You can also include calls-to-action in your videos, which will encourage viewers to take specific action such as visiting your website or making a purchase.
4. Boost Your SEO Efforts
Another benefit of having a YouTube channel is that it can help boost your SEO efforts. This is because YouTube is the second largest search engine in the world, behind only Google.
This means that if you optimize your videos for SEO, they are more likely to appear in search results, which can lead to more views and subscribers.
5. Connect with Your Audience
Finally, having a YouTube channel allows you to connect with your audience on a deeper level than other marketing channels.
This is because you can use video content to tell stories and build relationships with viewers. You can also use comments and other engagement features to interact directly with viewers and get their feedback on your products or services.
How to Start a Successful YouTube Channel
Starting a YouTube channel is an exciting endeavor, but it can also be intimidating. The key to success is careful research and planning.
Before you start filming, create an overall plan for your content, from the types of videos you want to produce to the format that works best for you.
You should also research the platform itself: Familiarize yourself with YouTube's Terms of Service and licenses, as well as all the features available through your account.
Finally, decide on branding — pick a name and logo that complement both your goals and the vision of your channel. Once you have these things in place, you are ready to start creating your own content!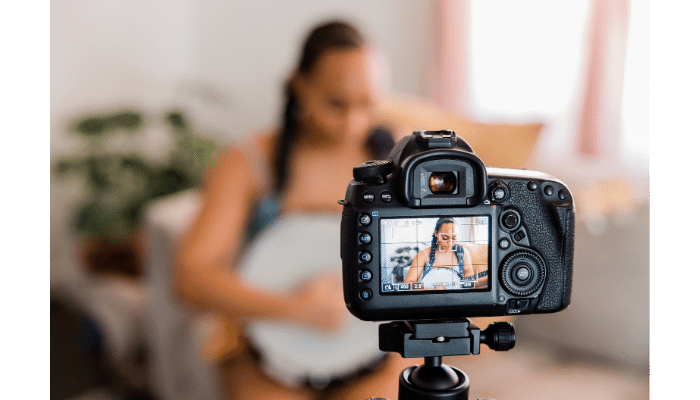 Things you should consider before starting a YouTube channel
Starting a YouTube channel can be a great way to share your thoughts and ideas with the world, but there are some important things you should consider first.
One of the most important aspects of any business, regardless of its size, is to have a clear vision. Make sure to thoroughly consider why you want to start a YouTube channel, what type of content you'll be creating, and who your intended audience will be.
Additionally, it's beneficial to research the competition and understand what kind of content already exists in your space.
Of course, the technical side of setting up your channel should not be ignored-make sure you are familiar and comfortable with video editing software and other tools that will help you create compelling videos.
How to Make Your YouTube Channel Stand Out From The Rest
1. Find your niche
The first step to making your YouTube channel stand out is to find your niche. There are a lot of channels out there, so you need to figure out what makes yours unique. Without originality, your channel will not succeed.
What are you passionate about? What do you have to offer that other people don't? Once you've figured out what makes your channel special, you can start to focus on creating content that will appeal to your target audience.
Remember, it doesn't matter if there are thousands of channels already in your niche. You just have to do your channel your way and try to do it better than anyone else.
2. Create high-quality content
Once you've found your niche, it's important to create high-quality content that will keep people coming back for more. This means filming in HD, using professional editing software, and ensuring that your videos are well-scripted and informative. People often say that if the audio quality is bad they will not watch the video so make sure you make this a priority.
If you're not sure how to get started, there are plenty of YouTube videos that can help you learn the basics of video production.
3. Engage with your audience
Another important way to make your YouTube channel stand out is to engage with your audience. Respond to comments, ask questions, and interact with other YouTubers in your niche.
This will help to build a community around your channel and make people more likely to watch and share your videos.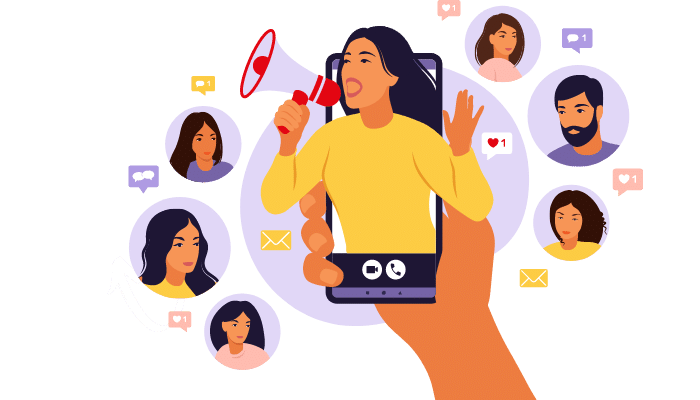 4. Promote Your YouTube Videos
In order for people to find your channel, you need to promote it! Use your other social media accounts, forums, and other websites to spread the word about your new youtube channel. I like to share all of my videos across my social media platforms to help pick up new viewers and subscribers.
You can also use YouTube's own promotional tools, such as annotations and cards, to make sure that people see your channel when they're watching related videos.
5. Collaborate with other YouTubers
One of the best ways to get more views on YouTube is to collaborate with other YouTubers who have a similar audience to yours. This can be done by guest starring in each other's videos, doing joint live streams, or simply promoting each other's channels on social media and in your videos.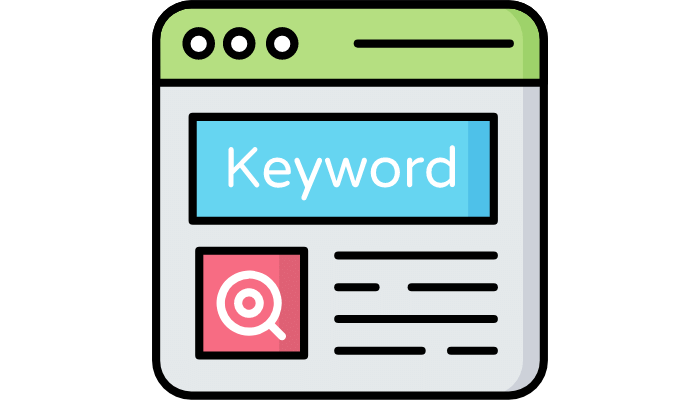 6. Use Keywords, Tags, and Engaging Video Titles
Make sure that you're using relevant keywords and tags in all of your videos so that people can easily find them when they're searching for topics related to yours.
You can do some research on popular keywords in your niche using tools like Google AdWords Keyword Planner and YouTube Keyword Tool.
Once you know which keywords are being searched for the most, be sure to use them in the titles and descriptions of your videos so that they show up in search results.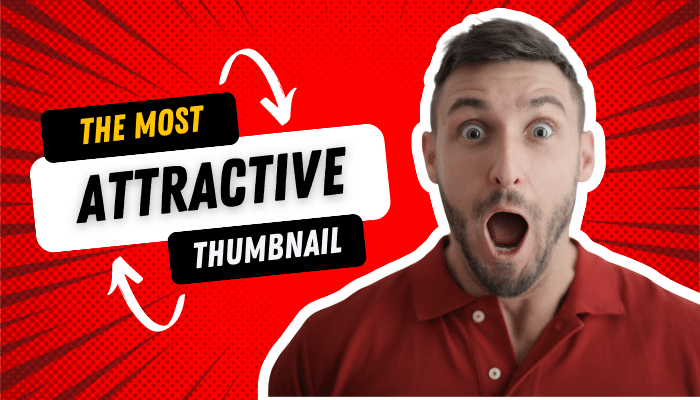 7. Create Engaging Thumbnails (The Key to YouTube Success)
Your video thumbnail is one of the first things that people will see when they come across your video in a search or on social media, so it's important to make sure that it's engaging!
Use bright colors and an attention-grabbing image that accurately represents the content of your video.
You can also use text overlays on your thumbnail image to give viewers a preview of what they can expect from watching your video.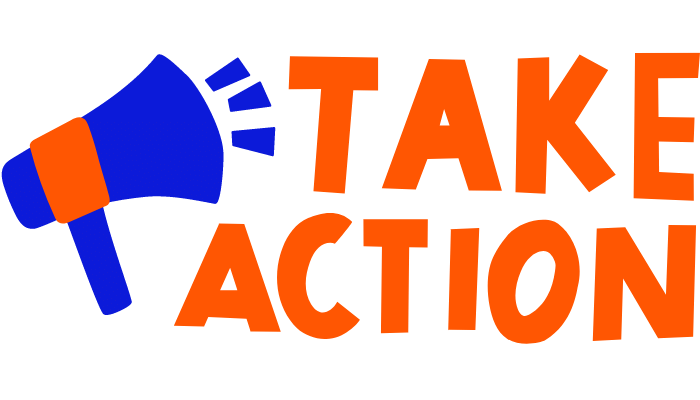 8. Use Calls to Action
At the end of each of your videos, be sure to include a call to action (CTA) telling viewers what they should do next.
This could be something like subscribing to your channel, checking out a related video or playlist, or following you on social media.
By including a CTA at the end of each video, you can increase viewer engagement and keep people coming back for more content.
9. Find a good YouTube Podcast
Podcasts are full of great information from how to start a channel to how to make money with YouTube. These podcasts are typically hosted by successful YouTubers or feature guests who talk about how they grew their YouTube channel.
The YouTube Creators Hub Podcast hosted by Dusty Porter is a great example of a podcast that can help you get started and build your channel.
Monetizing your YouTube Channel
Starting a successful YouTube channel can be an exciting and rewarding venture to dive into. But monetizing that channel takes it to the next level, allowing you to turn your channel into a business. Before you get started with monetizing your channel, there are certain eligibility requirements you'll need to meet, such as having at least 1,000 subscribers and 4,000 watch hours in the last 12 months.
Getting familiar with all of the details upfront will help ensure that your channel meets all requirements for success! If this idea appeals to you, the first step is becoming familiar with YouTube's partner program, which will enable you to start making money through ads posted on your videos.
Make sure that you have a consistent stream of content before you join their program though; it's important that brands trust that their ad is being placed on quality and reliable content. Consider engaging in brand collaborations as well, whether it be unboxing products or featuring sponsored interviews on your channel; there are many ways for YouTubers to earn income once their channel has grown in size and viewership.
FAQ
1 – Is Starting a YouTube Channel Worth It?
Starting a YouTube channel can be extremely rewarding and worth it, with the right dedication and commitment to making it successful.
Not only can creating videos and broadcasting them online be incredibly fun and creative, but it can also be incredibly lucrative. You can create your own unique content that people enjoy watching, as well as build an engaged community of subscribers who are consistently interested in new videos from you.
Plus, there's potential to earn money through advertisements, sponsorships, affiliate programs, and even donations from your viewers. If you have a passion for creating content or teaching others about something you're knowledgeable about, then starting a YouTube channel can be a great way to do that while making some extra income on the side.
If you're considering starting a YouTube channel of your own there are several things you should keep in mind. First off, it takes hard work and dedication to create quality content that people want to watch.
You also need to focus on building an audience by engaging with other creators through comments and collaborations. Also consider investing in good video equipment such as cameras or microphones if you plan on streaming regularly or doing shows with high quality audio.
Finally, remember that success doesn't come overnight; it takes time to grow your channel into something profitable and sustainable.
Overall though, starting a YouTube channel can be incredibly rewarding if done correctly with the right amount of effort.
It provides an opportunity to connect with thousands of people around the world, express yourself creatively through video content, get paid for what you love doing most – making videos – and potentially turn your passion into a full-time job!
2 – What do I start a YouTube Channel About?
Starting a YouTube Channel is a great way to showcase your creativity, connect with others, and maybe even make some money along the way. So if you're looking for an idea for what to start your channel about, here are some tips that may help you decide.
First of all, think about what interests you. Are you passionate about art, music, film and television, sports or gaming? Do you have a unique hobby like cooking or crafting? Maybe you have a special skill set in math, science or coding that you'd like to share with an audience. Whatever it is that speaks to you personally will be the best topic for your channel.
You can also combine topics; create videos on DIY projects, programming tutorials with funny skits interspersed throughout the videos – the possibilities are endless! As long as it's something that excites and motivates you to produce creative content regularly, it should make for a successful YouTube Channel.
Another factor in creating your perfect Youtube Channel is researching what content is popular and currently trending in the industry.
What type of videos do people seem to be watching most often? What types of videos get the most views?
Once again, try to choose something that appeals both to yourself and resonates with other viewers. It's important to keep up-to-date with what people are engaging with so your content remains relevant and interesting enough for people to come back for more.
To ensure long-term success as a YouTuber however, don't forget one of the most important aspects: consistency!
Quality content alone isn't always enough; if viewers don't know when new videos are dropping or when they should check out your channel again then they simply won't remember it or return for additional content.
Posting consistently ensures that viewers stick around and watch more of your awesome videos!
Overall starting a YouTube channel is incredibly fun but also requires dedication and effort from its creator(s). Choose something that interests both yourself and others, research popular topics within the community and commit to regular uploads – these three concepts combined will provide greater chances of success in reaching an audience on YouTube! Good luck!
3 – Can I Start a YouTube Channel with My Phone?
Absolutely! Start today and create your first video! You can start a YouTube channel with your phone, and in fact, it's easier than ever before as long as you have an internet connection.
With just a few clicks, you can upload videos to YouTube directly from your device. All you need is an account and the YouTube app, which is available on both Android and iOS devices. Once you've created an account, signing in with your Google profile is simple and easy.
Once you're logged in, you can start uploading videos right away. You can record videos or take photos right within the app itself or import them from your device's camera roll. If you want, you can even upload pre-recorded videos that you had stored on your phone or computer. For instance, if you have saved a video of yourself playing guitar on your laptop, simply transfer it to your phone via USB cable or cloud storage service and then upload it from there onto YouTube.
When uploading content from your phone, make sure to double-check everything for optimal results such as audio/video quality and resolution. For example, if the lighting isn't ideal for taking pictures or recording videos then try using filters in post-production to enhance the image quality before sharing it with viewers. Additionally, opting for higher resolution will ensure better clarity for those watching on larger screens like desktops and laptops.
In terms of making money from a YouTube channel started with a phone, there are various ways to monetize content depending on what type of content it is (for instance educational vs entertainment).
As long as viewers are engaging with content posted regularly through likes/comments/shares and subscribers then monetization opportunities will naturally open up over time (such as brand collaborations).
Also, note that ad revenue only starts after reaching 1000 subscribers + 4000 watch hours – this might mean waiting months before earning anything substantial so be patient!
Final Thought
Yes, now is the time to start a YouTube channel! Starting a YouTube channel in 2023 is an excellent way to get your voice heard and engage with viewers from all around the world. With more people now watching videos online than ever before, there's no better time to start creating content for yourself or your brand.
All you need is some research into popular topics within the community and commitment to regular uploads – these three concepts combined will provide greater chances of success in reaching an audience on YouTube!
So if you have something interesting that you would like to share with others then why not give it a go? Good luck!