Unlock the Secrets of Successful Content Marketing in 2023: An Advanced Guide
Creating a successful content marketing strategy takes planning and dedication. It's essential to understand your target audience's needs, wants, and interests while developing engaging content that speaks to their pain points and offers solutions.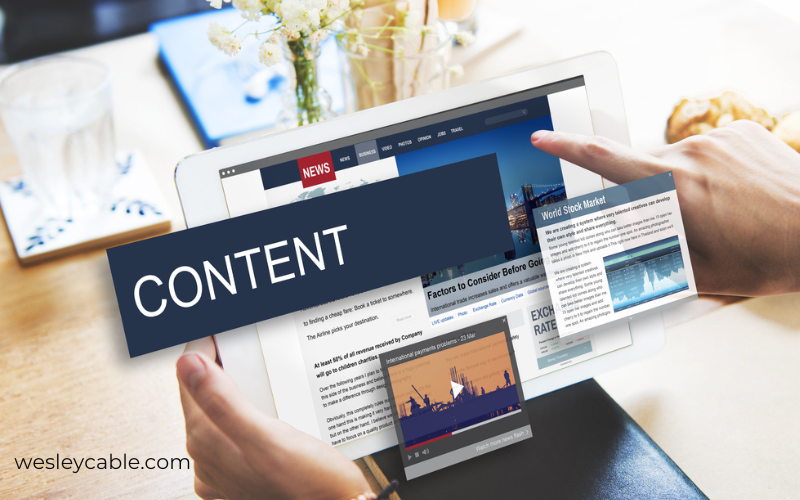 Various methods of production are available, including blog posts, emails, videos, e-books, infographics, and more.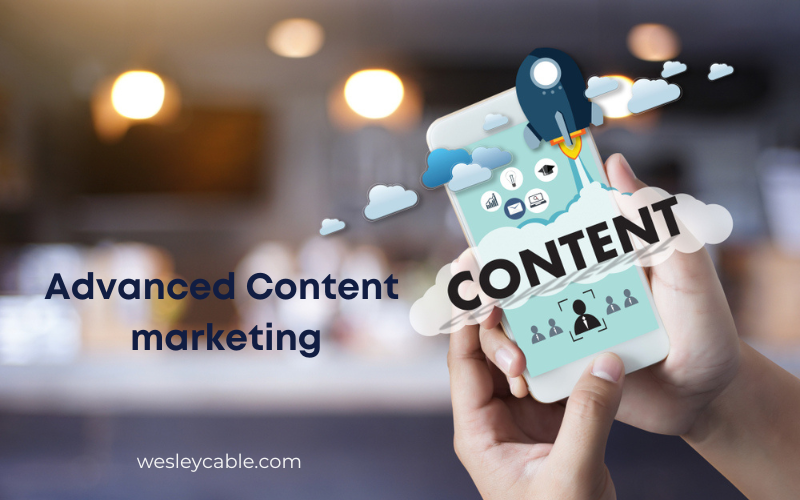 Aim to create content with comprehensive research to back up whatever claims you make to enhance your credibility. Additionally, regularly monitor analytics to measure the effectiveness of your content.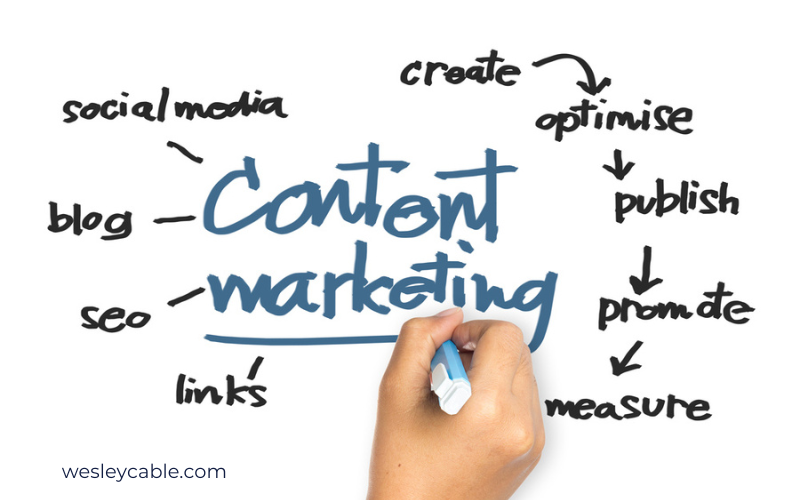 This can help inform future decisions around what kinds of topics resonate with viewers as well as optimize existing content for improved results. Once you have crafted an effective content marketing plan that resonates with a specific audience and derives conversions, the benefits for your business will soon follow!
What is Content Marketing?
Content marketing is an essential component of any successful marketing strategy. By providing valuable content to your target audience, you can boost your brand's visibility and reach potential customers who are specifically interested in what you have to offer.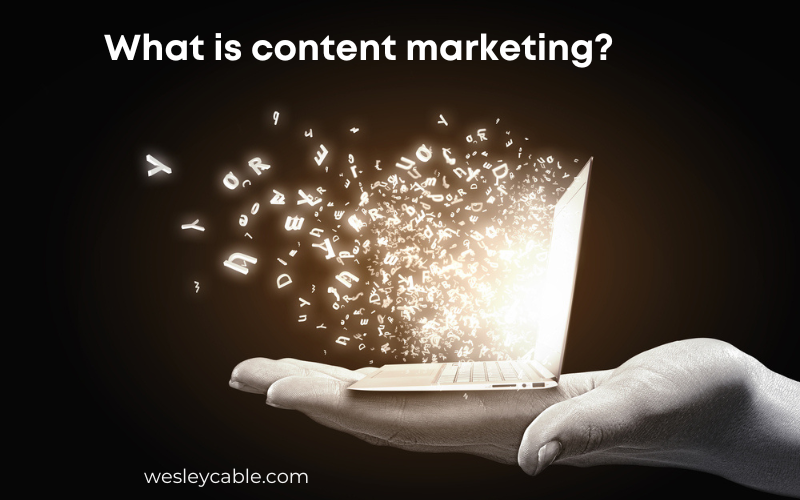 Quality content that appeals to your audience's needs and interests can increase engagement, build customer loyalty, and ultimately meaningfully drive sales for your organization. Content marketing ranges from traditional media outlets such as print publications or radio to modern digital channels such as podcasts and social media platforms.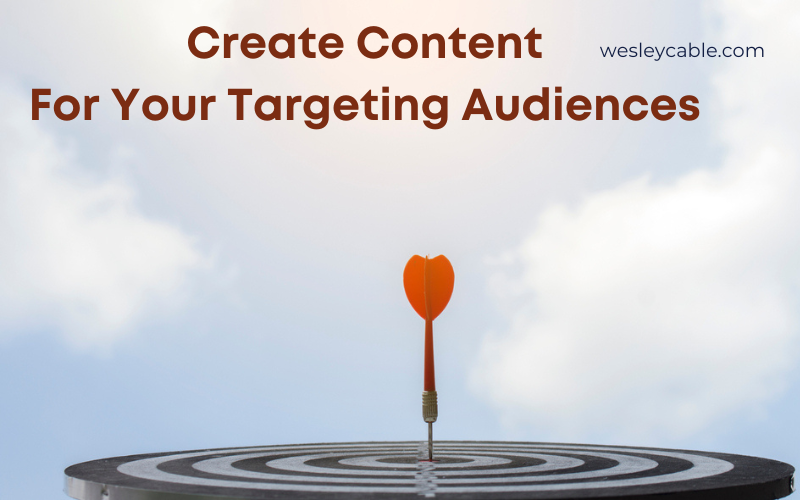 By utilizing a variety of content formats and tailoring them to the preferences of your target audiences, you will be able to maximize the impact of your communications efforts.
Types of Content Marketing
Online Content Marketing:
Online content marketing takes many forms, but generally speaking it refers to the material you publish online through your web pages. It's increasingly important to have an effective content marketing strategy in order to drive traffic to your page and reach your target audience.
A successful content marketing strategy should focus on creating engaging, fresh, and interesting content that will draw in readers who are already interested in what you can offer. This will help you not only rank higher in SERPs but also let potential customers know about your business or services at a time when they may be looking for what you provide.
Social Media Content Marketing
Social media marketing has become a must-have for businesses trying to stay at the top of their game over the past decade. With its immense user base, it's no wonder why social media marketing is so popular: it allows businesses to reach audiences from all over the world and engage them in meaningful conversations that humanize the brand.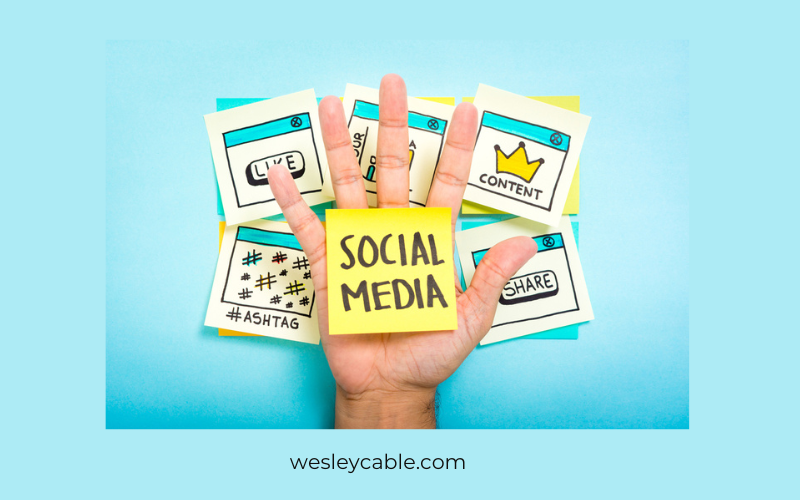 Businesses can create content on multiple platforms quickly, whether it be photos, live videos, pre-recorded videos, or stories. The flexibility and range that social media offers make it one of the best tools for businesses looking to grow and expand their customer base organically.
Infographic Content Marketing
Infographics have quickly become one of the most powerful ways to connect with audiences. Their simple and graphical presentation not only allows anyone, regardless of their knowledge level, to quickly grasp a topic and its related data, but they can also serve as an asset when conveying educational or technical information.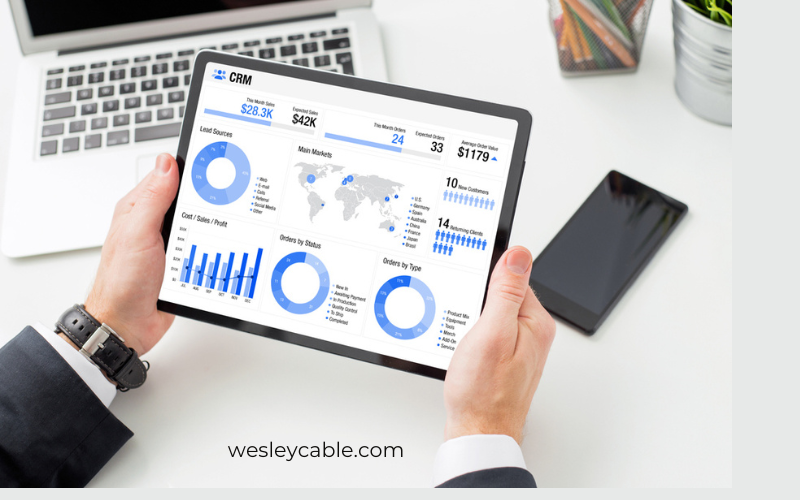 With their strong combination of visuals and crisp wording, infographics are a great way to grab attention while still providing informative content that is invaluable in succinctly outlining complex topics.
Blog Content Marketing
A blog is an incredibly powerful way to create inbound content, allowing for a great deal of flexibility and possibilities when it comes to the topic and format. Not only can you share your thoughts and ideas on any subject, but you can also boost exposure to your own website by promoting other internal or external content with links.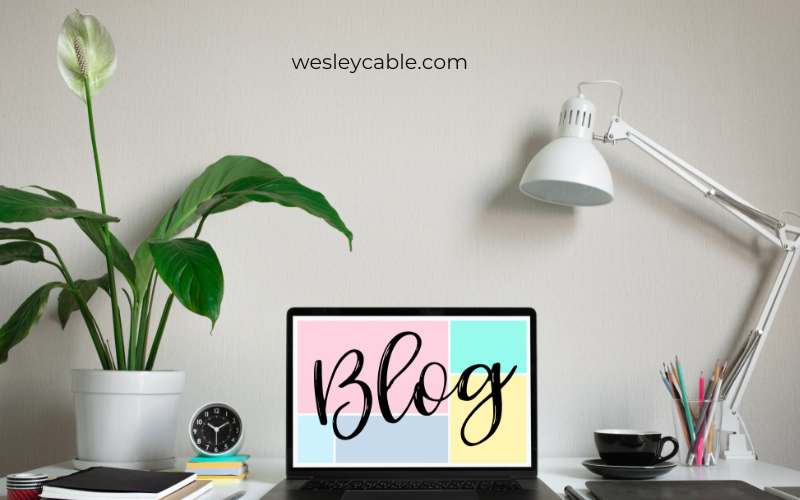 Additionally, adding options for people to share blog articles via social media can help build a larger audience for your content. With this medium, it's possible to also turn potential readers into paying customers by incorporating product information throughout your posts as well. The opportunities with a blog are extensive!
Podcast Content Marketing
Podcasts are a thriving way to get the word out about your business or media outlet. With more than 60 million people across Apple Podcasts and Spotify steadily tuning in, creating and sharing your own podcast can be a great way to reach more potential customers or readers.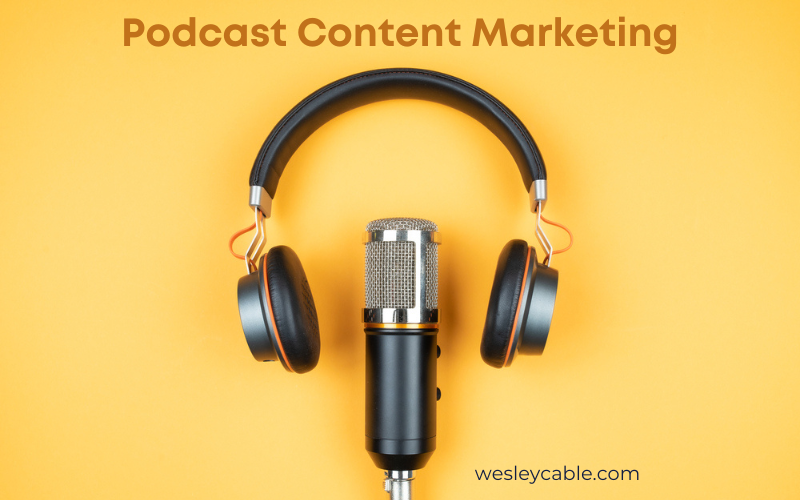 A unique aspect of podcasts is that you have complete creative control over the topics addressed, who are featured on each episode, how often episodes come out, and how long they run.
If a business or media outlet takes advantage of podcasts, it could greatly expand its influence and increase engagement with potential customers.
Video Content Marketing
Videos have become an essential part of a successful marketing strategy. By including videos in your marketing mix, you can make huge strides toward connecting with potential customers on an emotional level. Research shows that 73% of consumers show a higher preference for learning about a brand's product or service through watchable video content.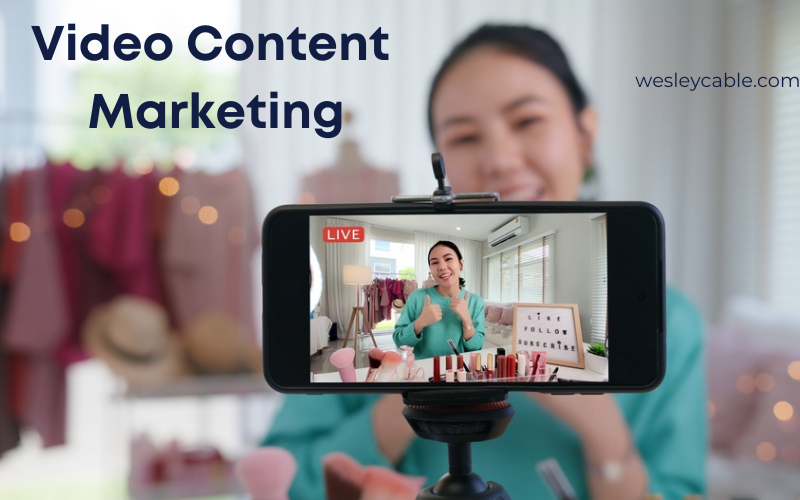 Utilizing video for your promotions has the potential to boost conversions, improve return on investment (ROI), and form relationships with audience members.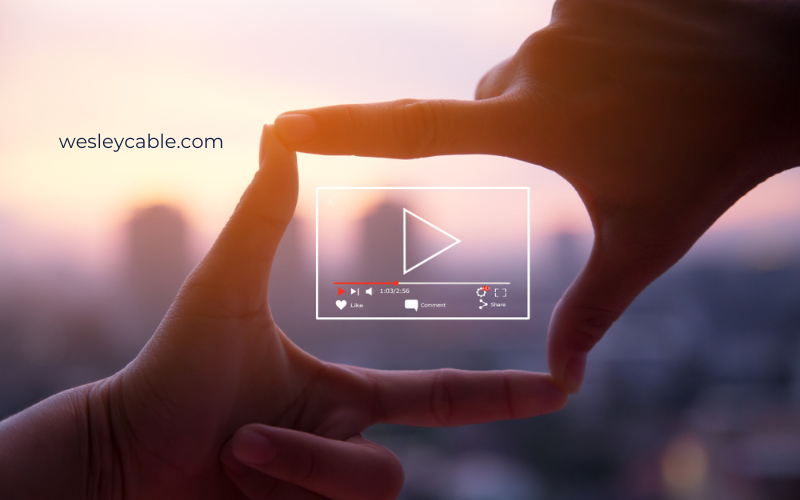 You can choose to share your videos in various places such as on your own website, landing pages, blog posts, social media channels, and even co-marketers websites as well. The more creative you are with how you share your video content – and how often it gets seen -the more successful it will be in driving new customers and engaging existing ones.
Paid Ad Content Marketing
Paid advertising can be a smart way to extend the reach of your inbound marketing efforts and increase brand visibility. Strategically placed paid ads to serve as a form of outbound marketing, getting your message directly in front of the people you're targeting.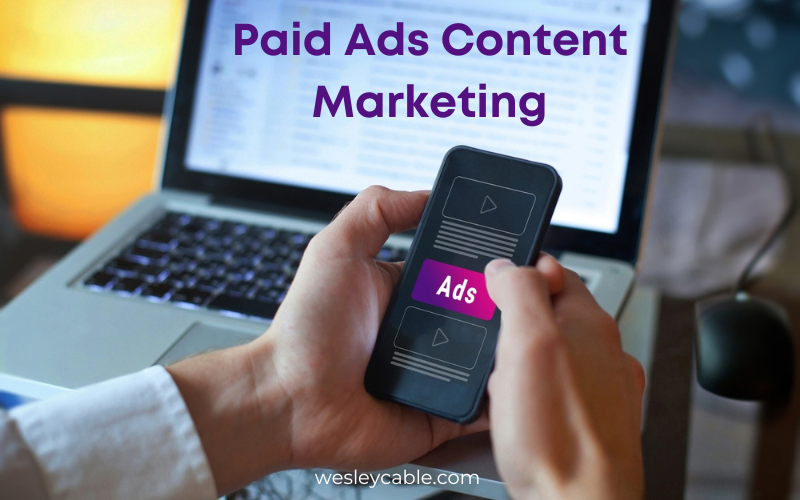 Advertising on popular social media platforms, incorporating banner ads where appropriate, and crafting targeted sponsored content can all yield excellent results if done with thought and care.
Even if funds are limited, there are still plenty of tactics available that won't require an extravagant budget. When it comes to expanding your outreach and marketing strategies, paid ads are an avenue worth exploring.
Ebook Distribution strategy
An e-book is a content marketing strategy which can be used to attract and engage with your target audience. It can help in gaining visibility on search engines, expanding brand presence and reputation, creating goodwill among customers and helping create long-term customer relationships. Creating an interesting ebook also provides you an opportunity to establish yourself as an expert in your field, providing valuable content that buyers appreciate.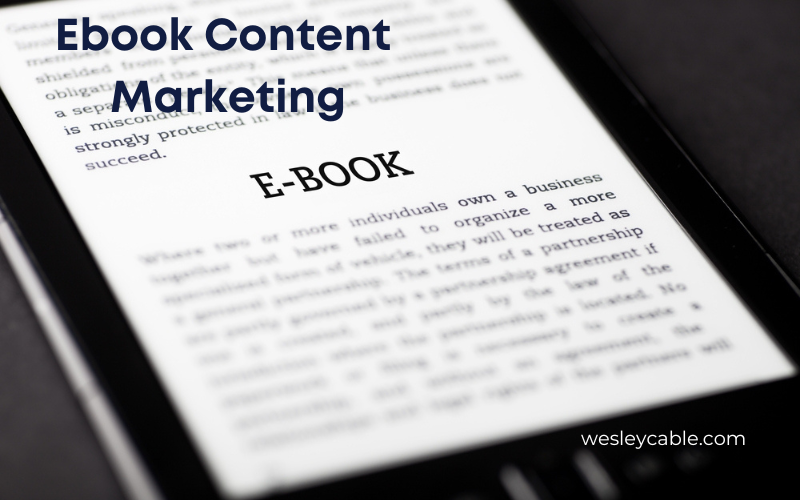 You should consider all pertinent questions while writing your ebook such as customers' tastes and preferences, content analysis based on their individual needs, etc. Additionally, it helps in developing the right marketing strategies using user traits derived from analyzing who signs up for the content. All this makes creating an ebook a great way to establish a successful content marketing strategy for your business.
Email Newsletter Content marketing strategy
Content marketing tools like email newsletters provide not just content that is interesting and engaging but also help to build a strong relationship with your customers. Crafting content that is of high quality, relevant to their interests, and offers updates of sales and discounts can be a great way to strengthen relationships with current and potential consumers.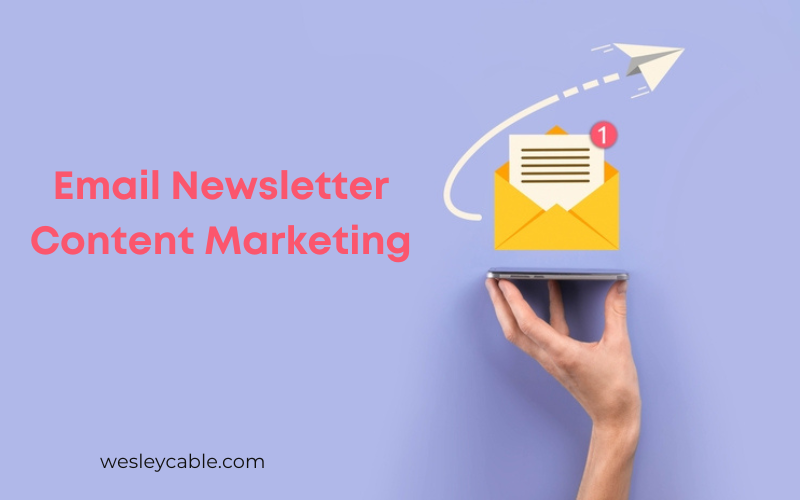 Newsletter content gives you an insight into the metrics of your focus group, providing valuable information on how best to serve them in the future. Besides content marketing via newsletters, also consider other methods such as blogging and podcasting to create content catered towards sparking conversations with your consumers.
Guides and "How To" Content marketing strategy
Consumers are more likely to take notice of blog content with keywords such as "Ultimate Guide," "Beginners Guide," and "Things You NEED to Know". This 'how-to' blog post content makes the consumer feel identified and confident in making an informed decision. Fully developed guides provide them with the opportunity to delve into a subject or product through high quality content.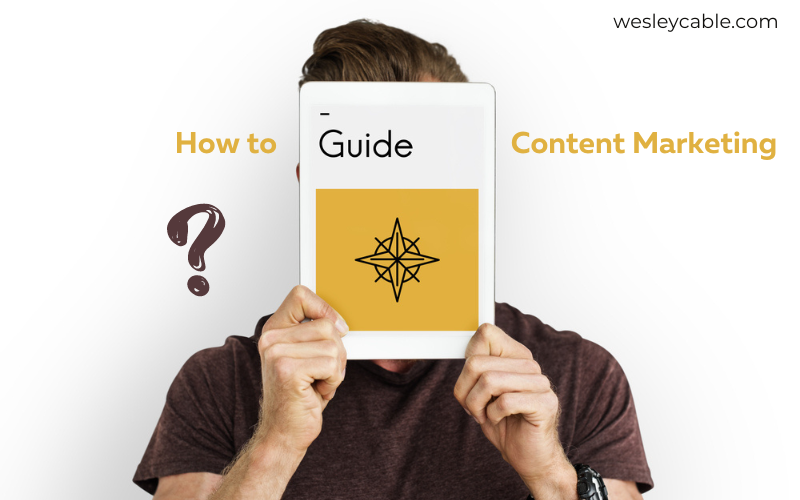 Through this method, blog posts become a comprehensive study that explains key points, identifies flaws and outlines strategies within the text. With access to these types of resources, consumers can explore topics deeply while also knowing they have something they can call upon when they experience an emergency or need quick answers to specific queries.
Case Studies
Case studies are excellent content marketing examples for B2B businesses. By providing detailed information on products, services, and customer behavior that can be of use to their consumer, it helps the business gain leads and eventually conversions.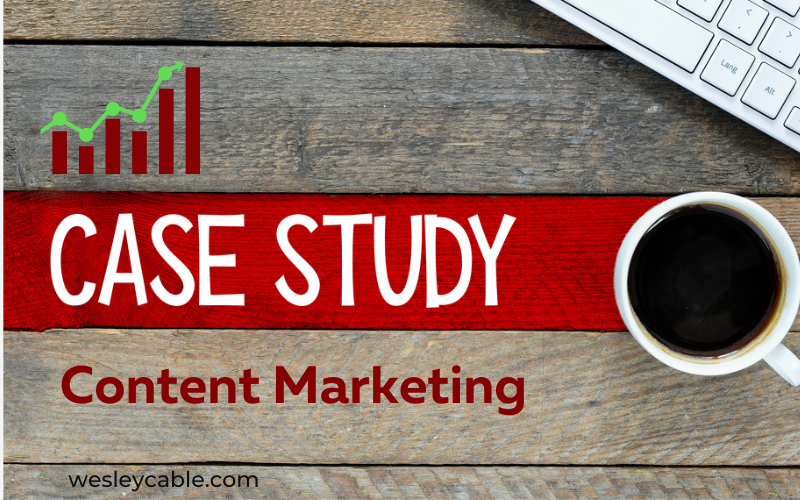 Moreover, effective search engine optimization yields further advantages by enhancing content visibility. As an example, a computer manufacturing company can implement a case study to showcase their product in detail which will be beneficial for everyone working in the IT business. With accurate content distribution through suitable digital channels, the potential consumers will become aware of the product and the company might even see an increase in customers.
Conclusion: Content marketing is an immensely effective way to get noticed by potential customers as it uses content and search engines as vehicles to brand a business. On the other hand, content marketing comes with its own set of challenges like content overload and production costs. It is true that these issues cannot be ignored while planning content marketing strategies, but we need to remember that content marketing offers businesses plenty of opportunities too.
According to the Content Marketing Institute, content creation builds relationships that drive loyal readership, drives conversions and quality leads which increases revenue long term. When planned strategically and executed properly, content marketing offers countless advantages – one needs only to be mindful of quality content in order for his/her content marketing plan to be well received by search engine algorithms and grow an engaged community around a brand.